The supply chains for well-known, widely used products are long and complex. One of the most critical elements of these supply chains is international shipping. Particularly shipping via cargo ships. By the way, these ships can weigh up to 100,000 tons (200,000,000 lbs) and carry 4.5 million gallons of fuel. Quite amazing. 
We're grateful because this technology allows us to participate in international trade that has benefited the lives of many. However, some corners of the shipping industry have implemented and are experimenting with unorthodox shipping technologies. 
One of those technologies is wind-powered cargo ships. In other words, large sailboats that can carry goods internationally. Also, fully autonomous all-electric cargo ships are in the works. 
However experimental, observing the unique ways different companies take on logistics and supply chain challenges can be enjoyable. So now we bring you two profiles of companies working to create new and unusual solutions for the logistics and shipping industry.
All-Electric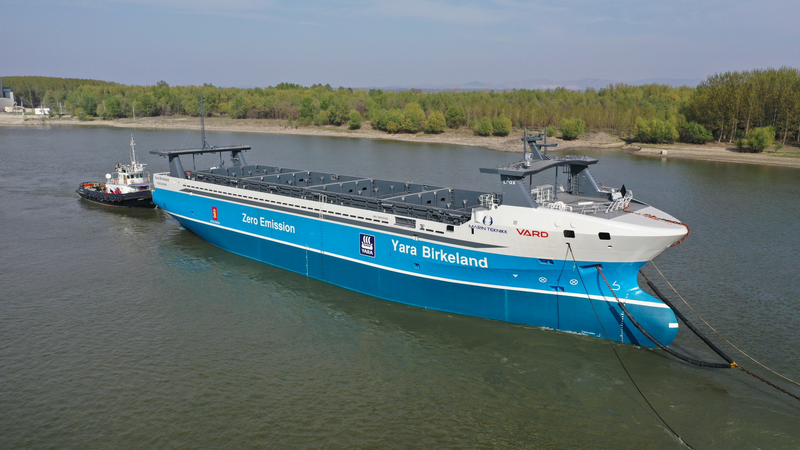 Photo Credit: CFC/Yara
The company Yara was founded in 1905 by businessman Sam Eyde and scientist Kristian Birkeland. In 2017, the company began to build the Yara Birkeland, the name of their autonomous all-electric cargo ship. We should mention that it's the first and only autonomous all-electric cargo ship. On November 18, 2021, it made its first voyage: it traveled along the eastern coast of Norway from Horten to Oslo. The equivalent of a 1 hour and 17-minute car ride.
The ship is about 262 ft long and weighs 7,054,792 lbs. Its normal travel speed is 7 knots (about 8 mph), and its max speed is 15 knots or 17.2617 mph. Its battery can hold 7 MWh (7 megawatts per hour). That's enough electricity to power 2,310 homes for 1 hour! The ship can carry one hundred and twenty 20 ft shipping containers or sixty 40 ft containers. 
On April 29, 2022, the Yara Birkeland was christened and commissioned for service by the Crown Prince of Norway at a ceremony with 500+ guests. The ship is now undergoing intensive testing to become certified as an autonomous all-electric vessel and is being modified to become fully autonomous. These tests are expected to last two years. 
Wind Power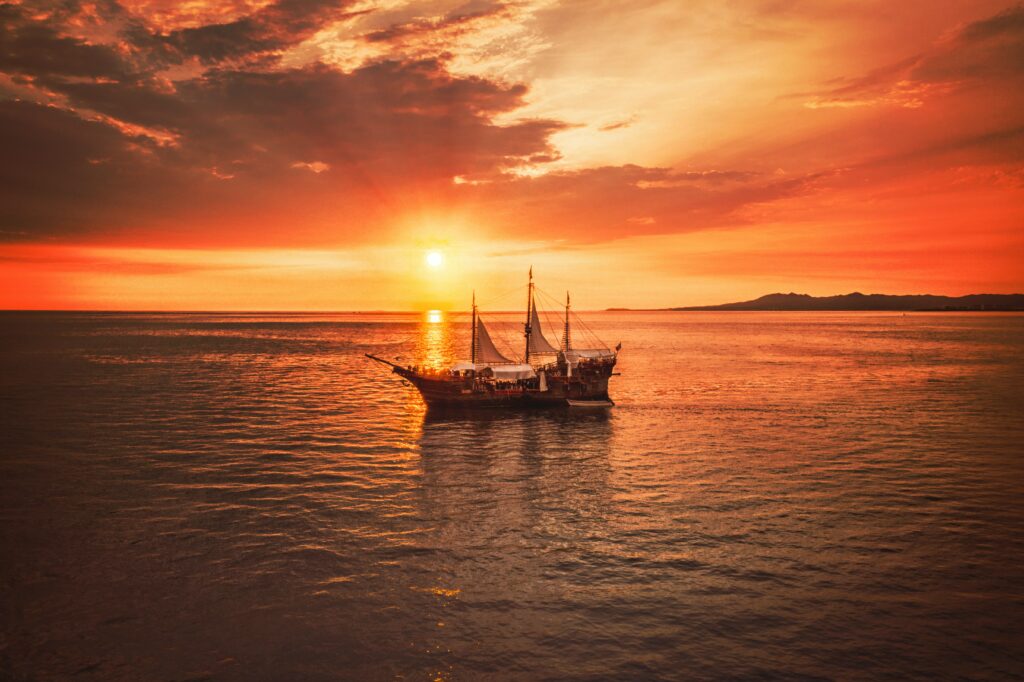 Jorne Langelaan is one of the founders of Fairtransport (est. 2007), a sail transport company. He's partly motivated by the belief that shipping by sail will be the next big thing in logistics. Nordlys, the name of one of his ships, was commissioned in 1873. It was restored in 2014 and went sailing again in 2015. It can transport 50,000 lbs of goods at a time. It normally carries whiskey, wine, olive oil, etc., along the west coast of Western Europe. 
The second ship in his fleet goes by the name of Tres Hombre. It was built in 1943, discovered by Jorne and friends in 2007, and set sail two years later. It transports goods between Europe and North, Central, and South America. It can carry about 88,185 lbs of cargo per trip. If you were to look at the products onboard, you'd find rum, cocoa, coffee, honey, and canned fish.
Fairtransport has proven popular with those seeking traditionally crafted and organic goods. A benefit they give to the businesses that ship with them is powerful marketing. Customers are excited about purchasing from a company that transports goods from afar via sailboats.
In 2018, Jon founded another company called Ecoclipper. The mission of this venture is similar to that of Fairtransport. The difference is he's working with engineers and naval architects to design and build new ships called EcoClipper 500s. However, they plan to continue their tradition of retrofitting preexisting vessels.
What do you think will be the future of logistics and shipping? Windpower or all-electric vessels? Or both? Whatever innovation occurs in these industries, the team at Legacy will be on top of it so we can provide you with excellent and efficient logistics and supply chain management. To contact us, click here.