Today's successful companies are fueled by talent, and we are no exception. Every member of our team possesses a rich knowledge of their field, an unbeatable work ethic, and most importantly of all, they love what they do. At the top in their respective fields, our people form the kind of team that, in the past, has been reserved for massive brands, at a high cost. No more.
SALES LEADERSHIP
Great leadership ensures success through understanding our clients and aligning their needs with each opportunity. Our sales organization is filled with industry experts having deep category experience you can rely on to drive strategic discussions, drive alignment internally and externally and ensure we maximize growth. Having boots on the ground provides your company the responsiveness, demonstrates your commitment to the business and possesses the account expertise required by your retail partners.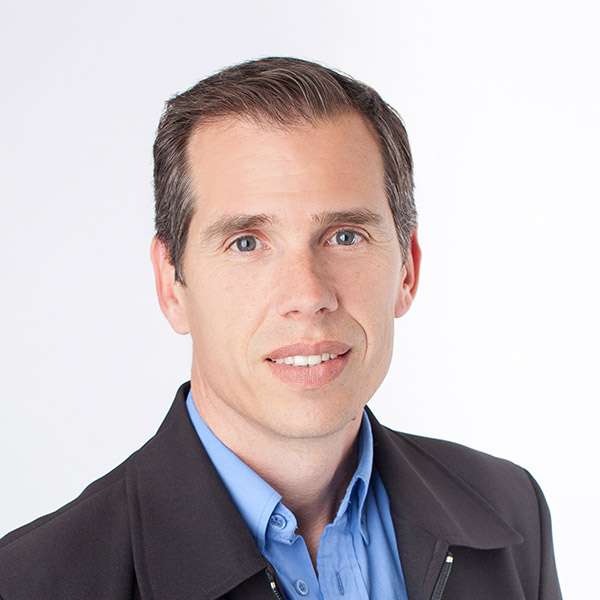 Jesse Hull
Sales Leader
Jesse has 20+ years of experience in the retail and consumer products industry. His experience ranges from private entrepreneurial  companies to multi-billion publicly traded corporations. Has a strong ability to think outside of the box and is recognized for driving Strategic Innovation and creating growth strategies, like new product categories and developing breakthrough business models generating significant new value for consumers and customers.
Jesse has successfully lead sales and customer strategy for companies at Target, Walmart, Costco, Sam's Club, Dollar stores along with channel responsibility for Home Centers, eCommerce (Amazon and others) along with direct-to-consumer. On the retail side, he has held a number of strategic roles in buying, logistics, strategy, operations and finance. His experience spans across the globe to the UK, Latin America, Japan, North American, and Chinese markets.
Jesse is an athlete and loves hanging with his family and friends…as long as they are not sitting still, so bring your soccer ball, mountain bike or skateboard to the meeting!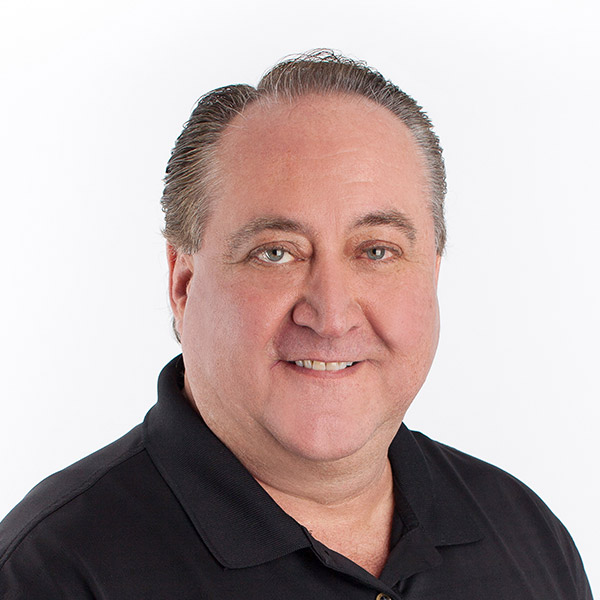 Tim Lindt
Sales Leader
Tim defines the term retail professional with 35+ years experience. His background includes Food, Mass, Drug, and C-store channels. For 22 years, Tim was a buyer in Grocery and Mass, and for another 18 years in Store Operations.
Tim joined the dark side 16 years ago and has never looked back while building a history of success and results that speak for themselves. Tim creates a priceless value to our clients with his experience across the whole process of sales, buying, store operations, merchandising, category management, category and consumer insights, pricing strategy, and private label management.
Tim has a track record in merchandising, and sales account management of outstanding sales growth, through data and insights which motivate the retailer to make decisions driven by the recommendations revealed via the data and insights.
Tim likes to spend his down time with his family and is always working on some kind of project.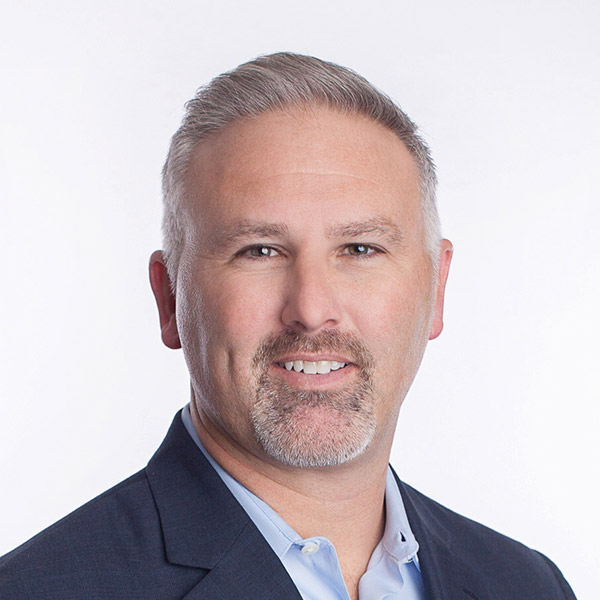 David Mullican
Sales Leader
David Mullican has 20+ years of proven results in sales, marketing, customer experience, process development, and management. He is an enthusiastic relationship builder, with a demonstrated track record of success in leading diverse teams through complex projects.
Throughout his 20+ years of CPG experience David has lead a team of retail merchandisers for the Kellogg's Company, become a successful business owner developing and mentoring his own sales force while handling day to day ownership tasks and strategies as well as spending the last decade calling on Walmart, Sam's and numerous other retail channels across the U.S. , Canada and Mexico for leading CPG companies.
If you can't reach David for a minute or two he is probably out of range, cruising the lake with his kids or friends…or maybe just himself!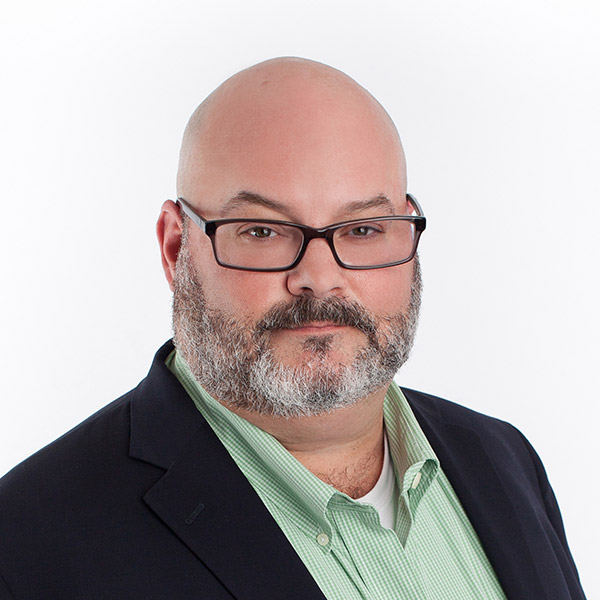 Steve Kaza
Sales Leader
Steve has 25+ years of sales experience. He has called on almost any account you have ever heard of and many you have not. Steve was a pioneer working with eCommerce and developing rent-to-own and Closeouts. Additionally, he has worked with Walmart and Sam's Club for 20+ years.
Today Steve focuses on business development for new suppliers to all divisions of Walmart and is always seeking new and  interesting products he can launch with Walmart. If you need help in Toys, Pets, Hardware, Sporting Goods or Lawn and Garden you know who to call.
Steve is an avid outdoorsman who enjoys spending time on the water with family and friends. Some say he is almost as good a sales leader as he is a fisherman!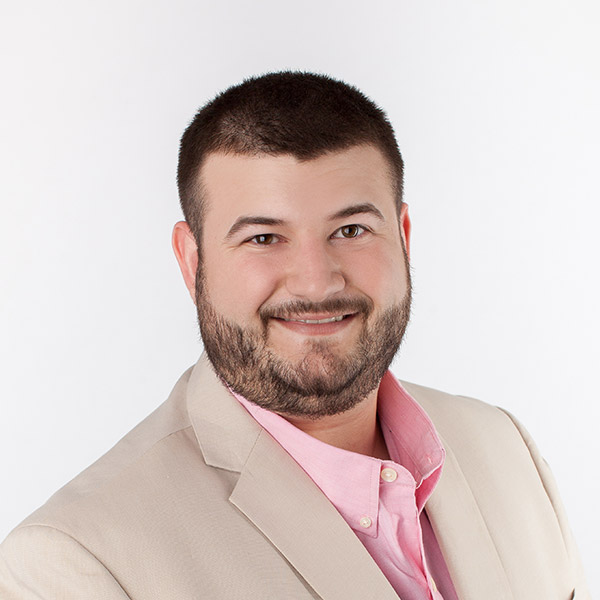 Tanner Kaza
Account Manager
Tanner has spent 5+ years developing a deep skillset across the entire replenishment model, including Direct Import and Domestic Replenishment. He is heavily involved in all aspects of the supply chain and replenishment, including demand planning and store level planning. Tanner sees replenishment as core to drive the topline via forecast management and instock orders. He also is deeply involved in new product development, item setup and quoting processes. Getting on shelf is just the beginning of the journey according to Tanner. He ensures that our accounts are aligned and successful in all aspects of business from factory to shelf.
Outside of work Tanner is busy with his young family and enjoys hoops and the gym…you can often find him catching a high school soccer game.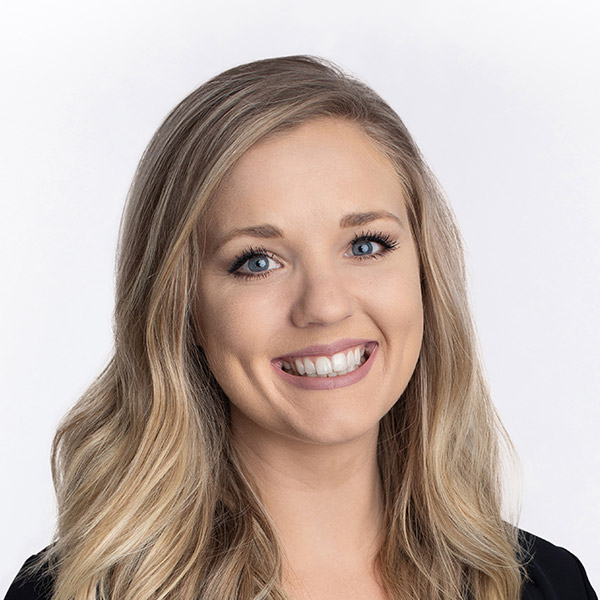 Brittany Barker
Account Manager
Brittany has 10+ years experience across retail including Account Management with key retailers such as Target, Walmart, Costco, and Sam's Club. Brittany has extensive experience in other areas such as Project Management, Compliance, Analytics, Strategic Sales, Modular Planning, Category Insights, and Go-to Market Strategies.
She has a demonstrated history of working in the consumer goods industries and many US Retailers as well as Canada. She has been recognized for her proven ability to lead colleagues through change while maintaining focus on teamwork, responsibility, and quality results. Skilled in Microsoft Excel, Customer Service, Sales, Retail, Strategic Planning, Retail Link, POL at Target, BPM at Costco, & more.
Brittany has a keen eye for interior design and enjoys doing that in her spare time.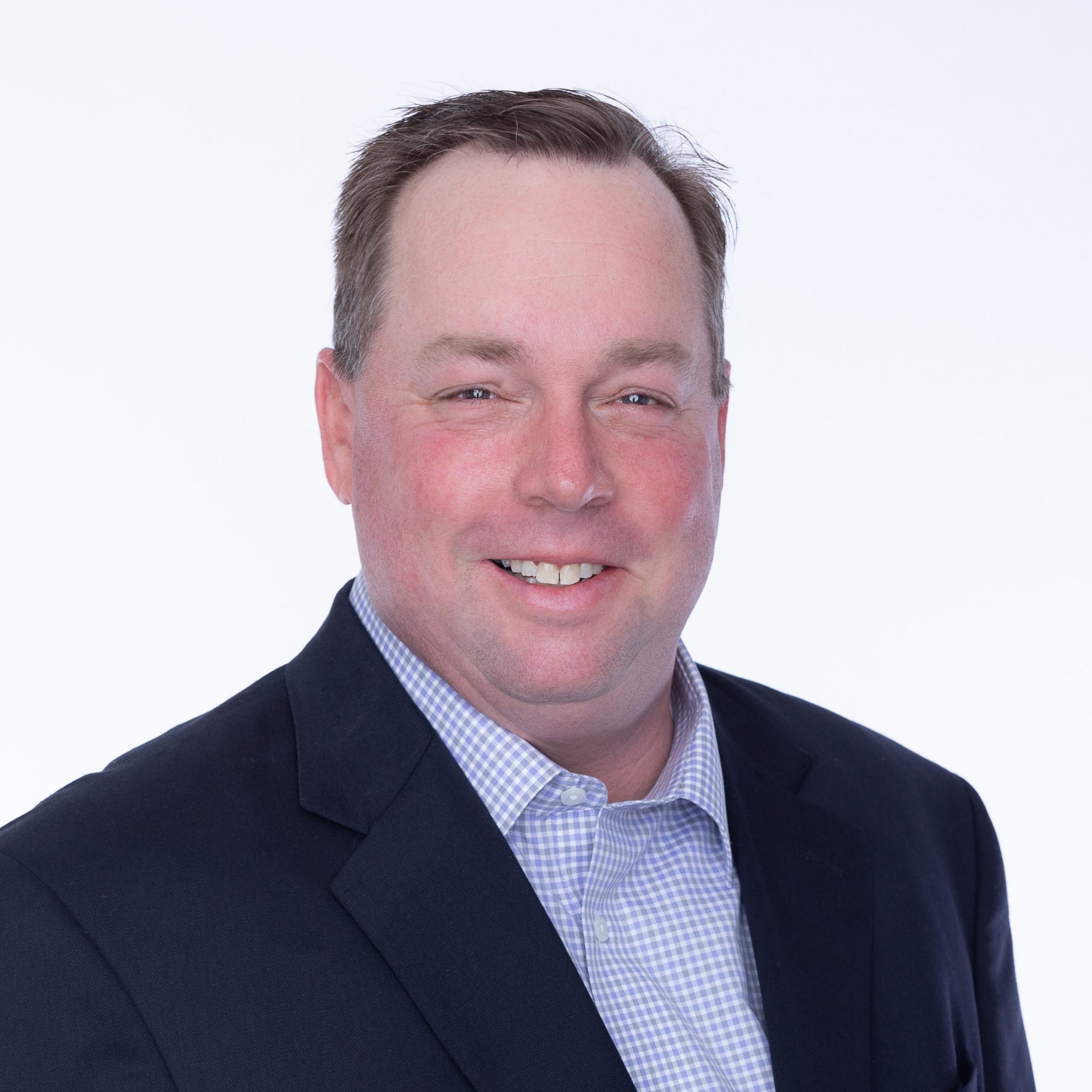 Max Habereder
Account Manager
Max Habereder brings 20+ years of experience in Consumer Products and the Retail Industry having worked with some of CPGs largest and most iconic brands. He has success calling on numerous categories spanning both domestic and international markets.  His knowledge and experience with data analysis, modular planning, category insights and retail execution enable him to look at opportunities with fact based selling insights and vision.
Max started his career at E&J Gallo Winery carrying a bag in the Los Angeles wine market and after early success moved into the Trade Development team. Max later moved to Bentonville AR to call on Walmart International in the infancy of Walmart's International development push. From there Max moved to the Coleman Camping Company on the category management team where he was the Category Advisor for Sporting Goods at Walmart. Since that time, he has had success selling and managing items in numerous categories including Lawn & Garden, Sporting Goods, Wine & Spirits, Homewares, OTC, and Grocery.
Max is a former division 1 athlete and coach. When not at work he enjoys traveling, camping, doing charity work and rooting on FC Bayern Munich!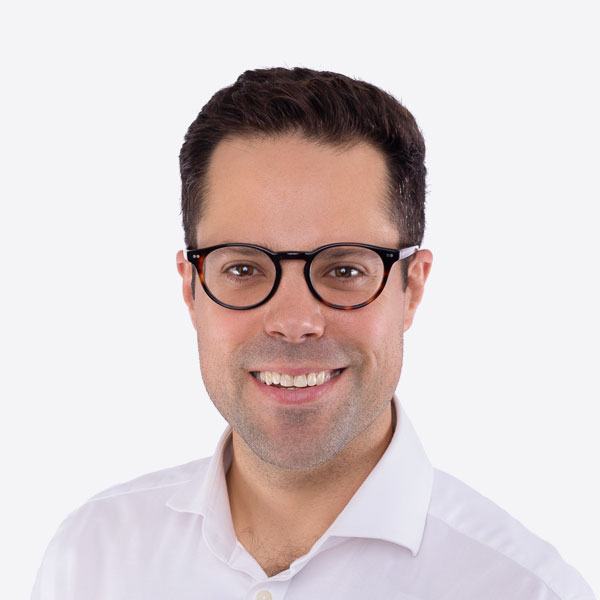 Javier Zavala
Sales Leader
Javier is a sales and business development professional with 17 years of experience in building and capturing market share within retail and wholesale environments. Javier began his career as a corporate merchant for the world's largest retailer, where he had P&L responsibility within seasonal, licensed team sports and apparel departments. Within the past 10 years, Javier managed mass retail accounts for a leading licensed merchandise business and ran the North American operation for a UK based toys, games and gifts developer, which involved opening an office, building a 25-person staff and developing distribution across various retail channels in USA and Canada.
In 2018, Javier founded his own retail and consumer product consulting business, Natural Bay, which was acquired by Legacy Retail Solutions. He joined Legacy as a Partner and Sales Leader. Javier's successes are attributed to his industry expertise, entrepreneurial spirit, relationship cultivation and management.
In 2019, after 10 years in New York City, Javier and his wife moved to Bentonville, where they are currently experiencing life as new parents. Javier was an accomplished tennis player, competed as a student athlete in college and currently serves as a Board Member for The Peel Compton Foundation. You are likely to cross paths with Javier on gravel road rides in Benton County or exploring mountain bike trails in the Ozarks.
ANALYTICS & INSIGHTS
In today's world you cannot achieve your goals without understanding and considering all the information available and putting your best position forward. Because analytics and insights are so fundamental to our business, we are continuously investing in the best people on the leading edge of big data and business intelligence. While our measurement and reporting tools are complex, our analysts provide simplicity through clear insights that lead to easier decision making. In other words, they stack the data in a way that buying teams can really sink their teeth into!
Our team of analytics experts are key enablers to our sales leadership model.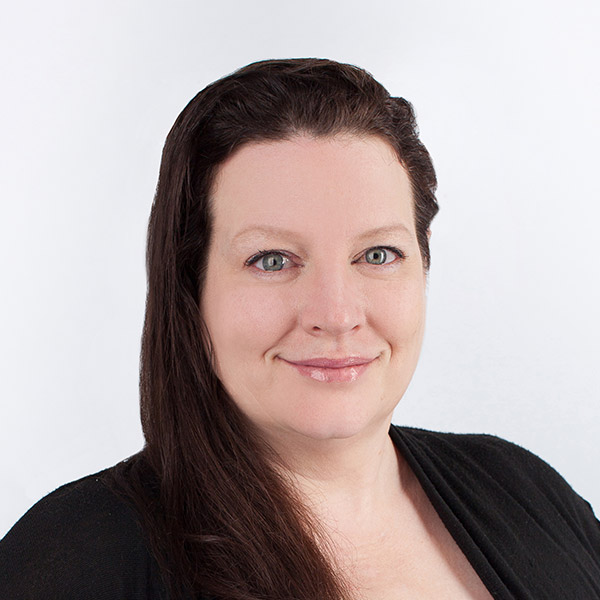 Cynthia Bonner
Customer Insights & Category Management
Cynthia has 15+ years of experience in crunching data and optimizing the outputs into actionable, accurate, and easily read results. Always looking to expand her knowledge base with new systems, new tools, new methods, Cynthia currently specializes in Data Analysis, Consumer Insights, Strategic Planning, ProSpace, Spectra, Nielson Data, IRI, Retail Link, Anysite/Demographics, Mapping softwares, and Category Analysis/Management.
Cynthia enjoys spending time exploring life with her family. Cynthia is always deeply involved in her community and spends time and energy to make it all it can be.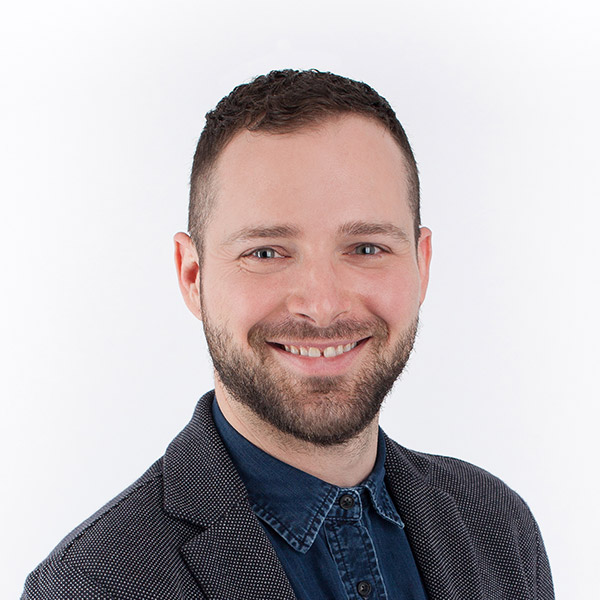 Daniel Bonner
Customer Insights and Data Visualization
Daniel has 15+ years experience as project manager, replenishment manager, retail and category analyst, business analyst, consultant, problem solver, and designer. He has worked cross-functionally in domestic and international settings both in Walmart and in the retail supplier community. His experience extends to most major retailers including, Walmart, Target, Walgreens, Amazon, Family Dollar, Asda, Tesco, and more. Daniel is a learner, a teacher, a strategist, an achiever, an entrepreneur, and a jack of all trades.
Daniel enjoys life and is a talented musician with a super dope stack of kicks.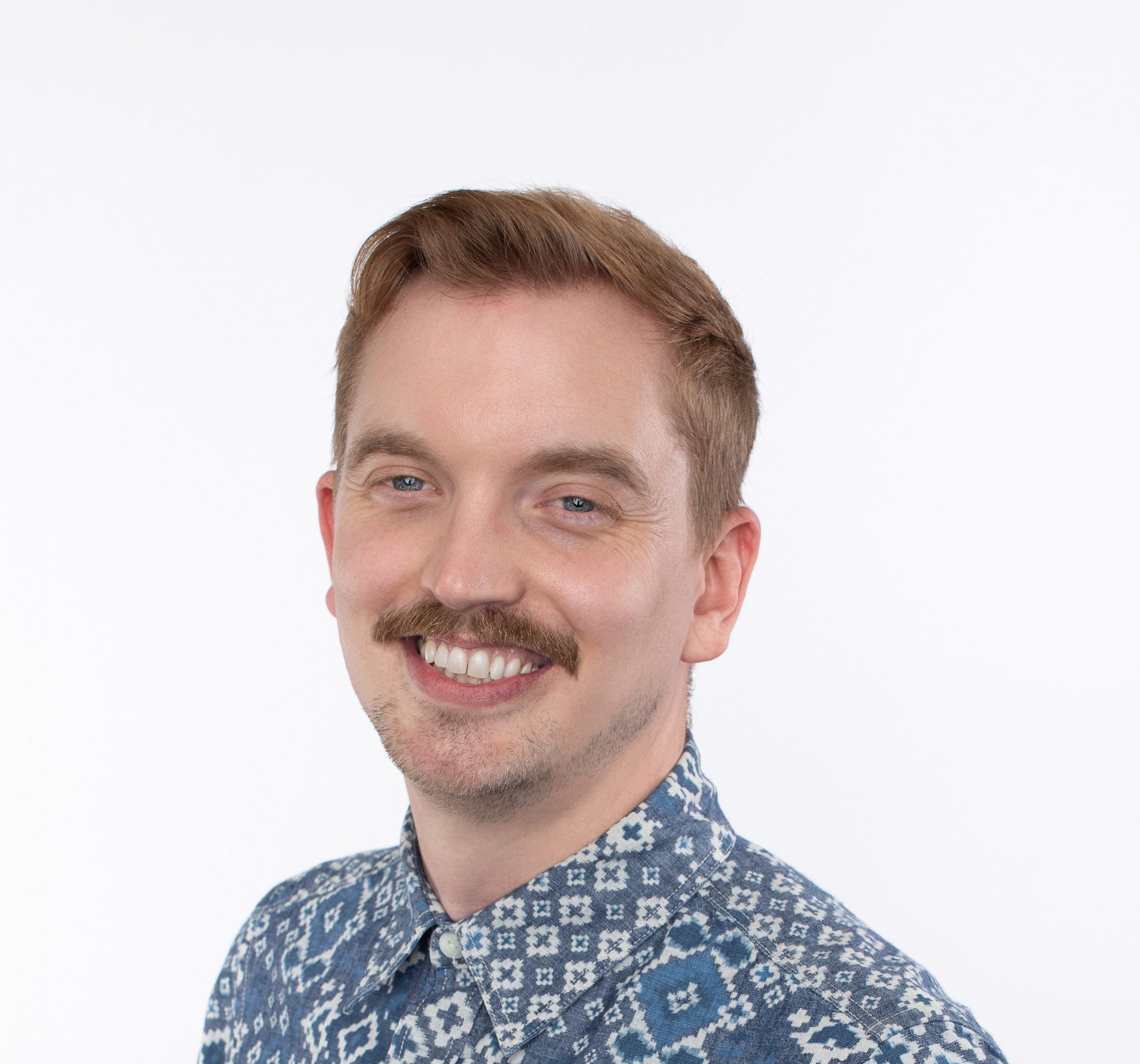 Josh Weatherford
Project Administrator
Josh started his career out in Hot Springs, AR where he worked in consumer sales for Verizon Wireless. After many years in that field he decided to move to Northwest Arkansas, in order to, make a career change to office and administration management. During this time, he gained a keen ability to manage administrative processes. His time management skills are top notch and he is always ready to help our clients with any needs that may arise. Josh has had the opportunity to learn a great deal about Walmart's retail link system and is proficient in e-commerce item setup and requirements. Customer compliance and process management are just a few of Josh's strengths. When Josh isn't in the office, he enjoys spending time with his friends and family, camping in the spring and summer, and researching the automotive industry.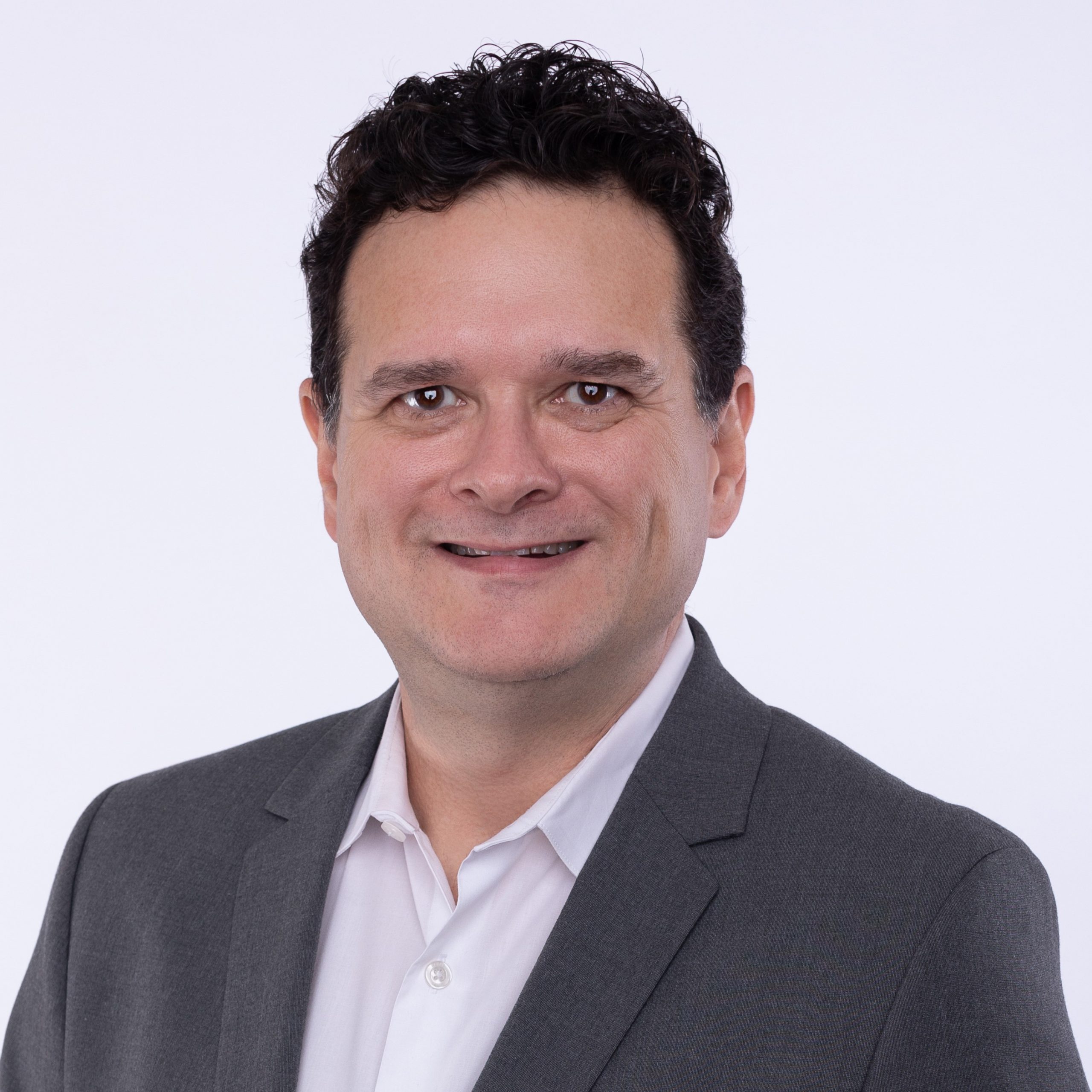 Jason Buschlen
Customer Insights & Sales Analyst
Jason has spent 20+ years working with Fortune 100 companies to develop long-term, sustainable growth strategies with key retailers.
Jason has successfully led teams across shopper insights, category management, and analytics, working with some of the world's most iconic brands.  Jason's category experience spans a diverse group of products in food, beverage, household products and health & beauty.  His expertise is in "connecting the dots" across disparate sources of information and communicating insights through visual storytelling that lead to action.  Jason is deeply curious, thrives in ambiguity, and intensely focused on delivering positive outcomes.
Outside of the office, Jason enjoys connecting with friends and family, traveling to interesting places around the world, going to live music events, and spending time at the lake.
OPERATIONS TEAM
Ultimately, execution is crucial to success. Our team of Business Support Managers are the hub between Sales and Analytics and they understand this maxim and ensure success by  managing all aspects of our projects, from client on-boarding, set-up and compliance all the way through to retail execution. The team makes sure everything is driven by process, bringing to bare the resources needed to work smoothly. Our team of Business Support Managers guide our clients through the often challenging retailer processes. Like the quarterbacks of our organization, operations is always working closely with the sales leaders and clients, and strive to move that ball forward.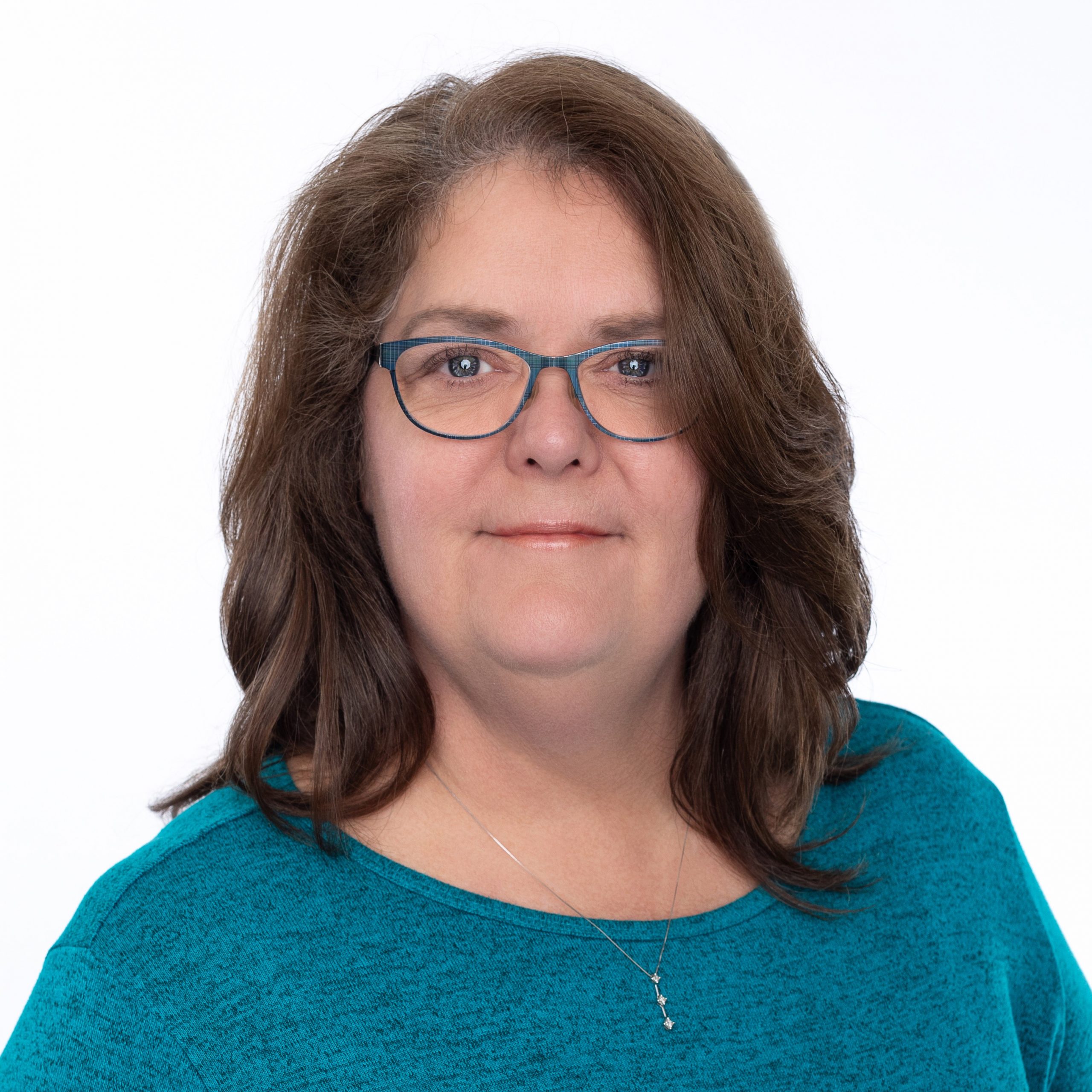 Tammy Johnson
Business Support Manager
Tammy has 20+ years combined experience working for and with Walmart in multiple departments within the hardlines areas as an Item Creation/Order Specialist and Replenishment Manager.  Having both of these backgrounds she brings a multitude of knowledge of the online item file and replenishment.  Two of those awesome years were spent training the Walmart Supplier community in Retail Link, item creation for import and domestic, planning and forecasting, and replenishment.  Tammy will be focusing on Retail Link support and analytics as well as item creation.
Tammy enjoys camping, spending time with her family and long scenic rides on her motorcycle alongside her husband.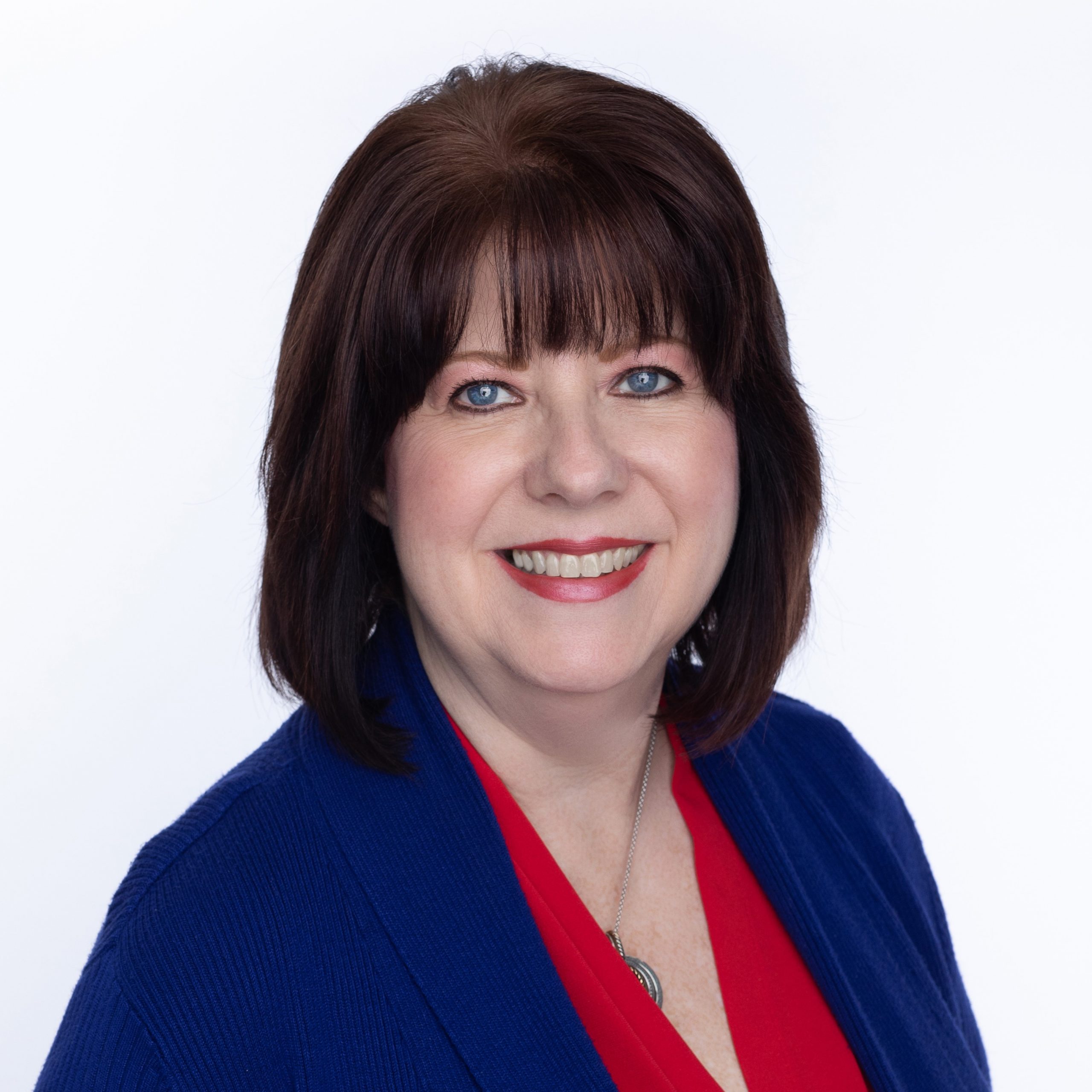 Rhonda Marsh
Business Support Manager
Rhonda has 20+ years of Sales and Account Management experience working with Fortune 500 companies supporting their Walmart and Sam's Club accounts. Rhonda brings another level of insights for our clients with her experience in sales, marketing, team management, and training. Rhonda's strengths are in her ability to build strong client and team relationships, project management, forecasting, and replenishment to keep our clients on track and in-stock.
Rhonda is a foodie who enjoys cooking and creating new recipes for her family and friends. She also loves learning about natural remedies and healing techniques.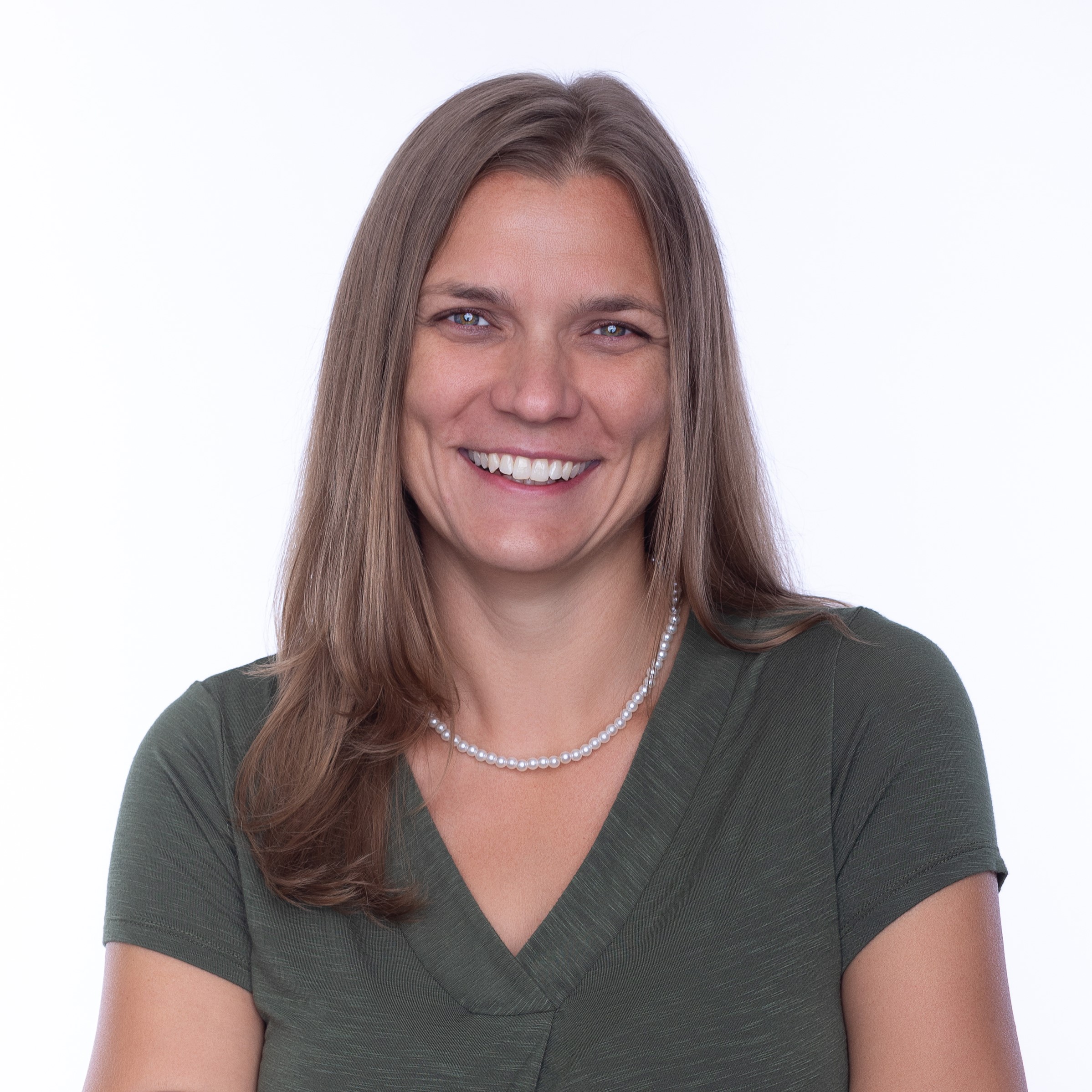 Amanda Ward
Business Support Manager
Amanda has 10 years experience working for Walmart through various roles: Inventory Control Specialist in the stores, Order Specialist focusing on training, item creation, and writing orders, as a Replenishment Manager she drove process improvement for reporting and supplier accountability. Her final role within Walmart was a Project Manager, developing OMS functionality for the supplier community and Supplier Training. She then transitioned to the supplier world as a Replenishment/Sales Analyst, Sales Manager, and National Account Manager, as it relates to. Her skills include flawless execution of replenishment, forecasting, inventory management, remedy tickets, item set up, training, etc.
When not working in the office, Amanda can be found spending time with her family, working on her old truck, or hosting charity events in the off-road 4×4 community.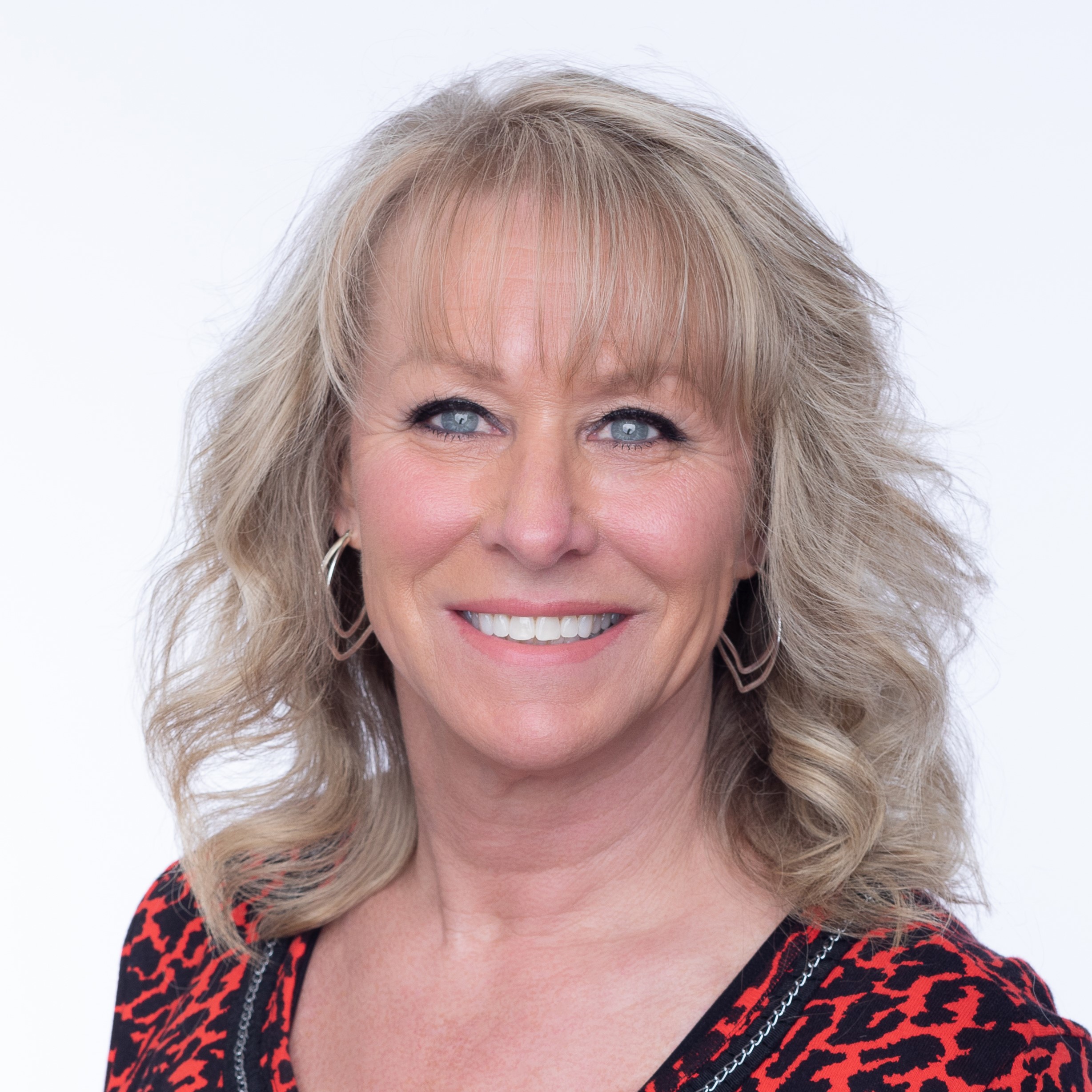 Michelle Dennett
Business Support Manager
Michelle has 30+ years experience in Project Management including 9 years at Walmart Stores Inc.  While at Walmart her experience included departments such as Benefits and Marketing, Merchandising both as an Order Specialist and Replenishment Manager.  Michelle's experience in demand planning both Domestic and Direct Import along with and her knowledge of budgeting, forecasting, item creation strengthens our capabilities.  Most recently Michelle worked exclusively on the eCommerce platforms for Walmart and Sam's Club.
When not working Michelle enjoys time spent with family, beach vacations, and crafting projects.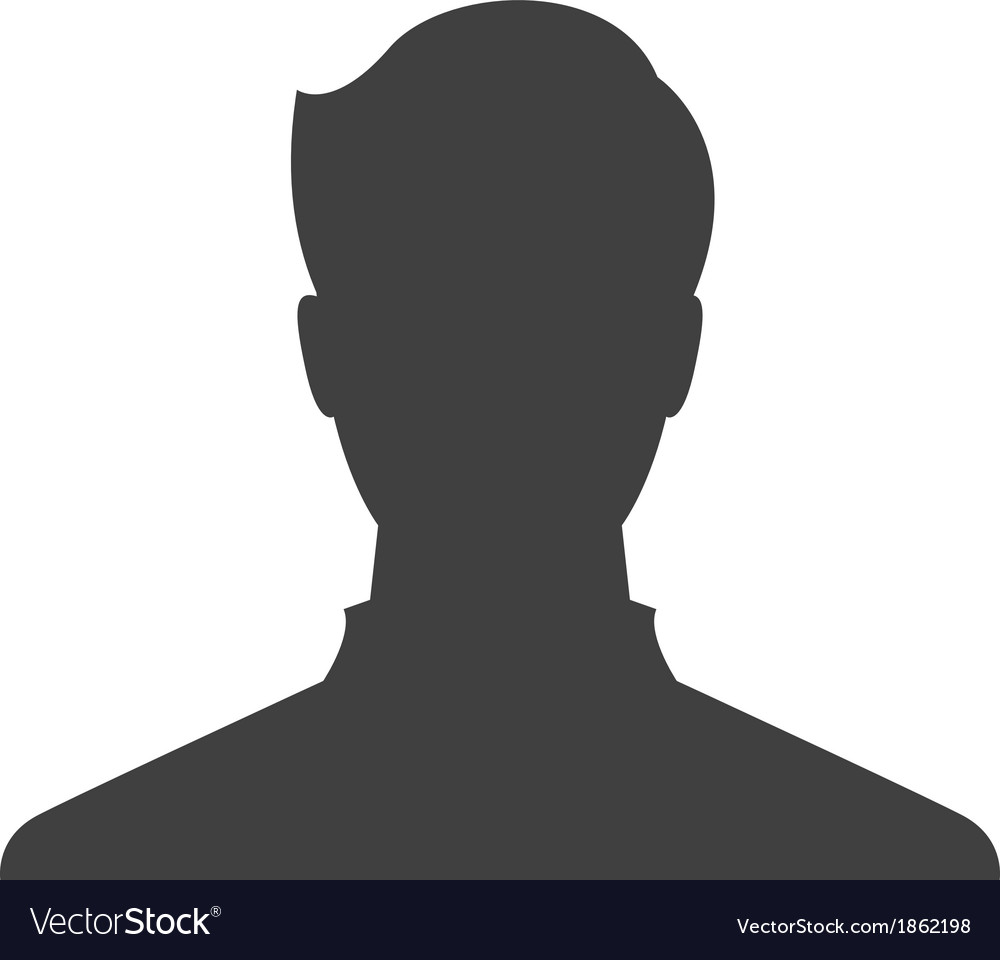 Anthony Brown
Amazon Client Success Director
Anthony Brown has 20 years of ecommerce experience with a focus on the Amazon channel. He spent 8 years working directly for Amazon helping to build out the Seller Central & FBA platforms, and leading an international team of specialists providing round the clock support to Amazon's largest brands. Since leaving Amazon he has provided consulting services to brands, helping them grow and succeed in today's ever-changing ecommerce ecosystem.
Whether the issue is related to operations, marketing, customer service, content/display optimization, chargebacks, or policy enforcement, Anthony has the end-to-end knowledge and experience to quickly troubleshoot, solve, and prevent these problems from recurring. By removing these issues from his clients' plates, he allows them to focus on production, transportation, and continued innovation.
On most weekends you will find Anthony snowboarding in the Cascade mountains, cooking something adventurous in his gadget filled kitchen, or out on his never-ending quest for the world's greatest Bloody Mary.
This is the cornerstone of everything we do, it is our first principle. Our job is to create ways to win together. We do this by aligning our Client's objectives and our Customer's goals to create mutual opportunities where we can all be successful together. Our clients have entrusted us with their most strategic accounts and expect us to field the strongest team of professionals to maximize their value in the trade, this is where we define our value.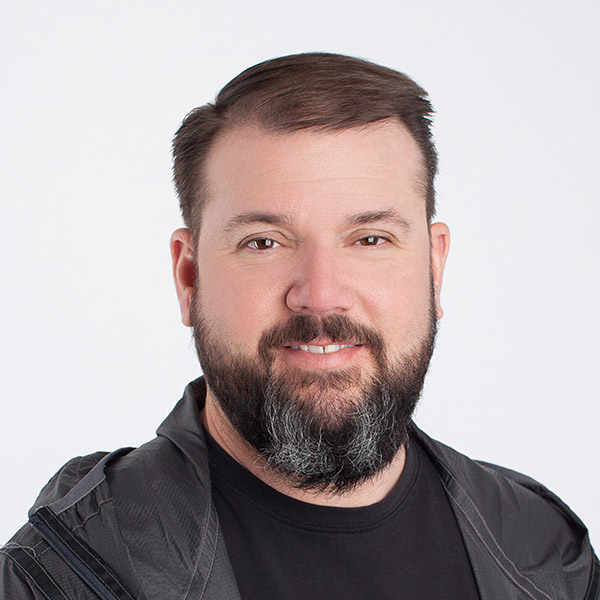 Clint Lazenby
Head of Strategy
Clint spent 20+ years working in Fortune 100 companies to develop and ensure the business health  with the top retailers across the world.
His category experience spans across food, consumables and hardlines and he has worked with both Branded and Private Brand portfolios. His career is characterized for bringing creative solutions to complex business challenges and developing the top teams to address strategic customers. Clint has held a number of strategic roles in these organizations responsible for understanding and driving digital strategy, new formats, global customer development and new market expansion.
Clint enjoys both the thrill and challenge of life through activities like crushing the ski slopes or a 100-mile bike ride just to name a few. He and his wife might be the only people you will ever meet that specifically went to North Korea for vacation.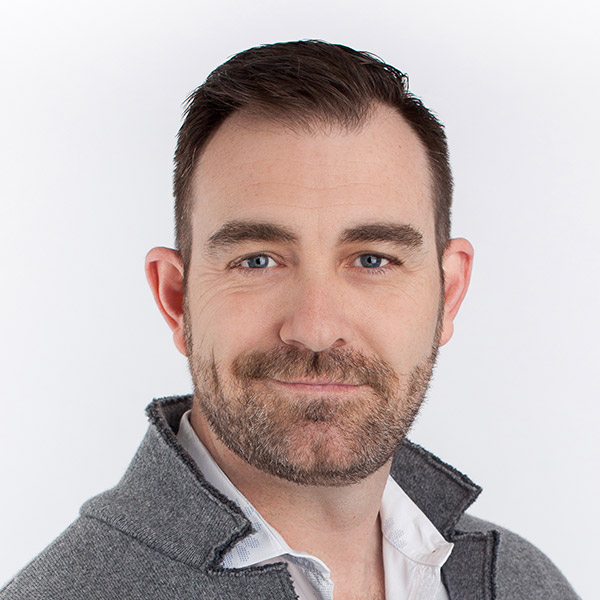 J.D. Hayes
Organizational Leadership   
JD has 20+ years experience delivering vertical sales growth across a variety of categories. He works with companies to create internal alignment to drive results. He has extensive knowledge in the area of 3-tier distribution systems, as well as, branded and private label program development.
Across the industry, JD is known for building sustainable businesses in emerging or under-performing categories by finding unique promotional methods and modular improvements.
Outside the office JD takes pride in his civic involvement, engaging with his family and finding ways to work baseball into all parts the day…now you know it's a crack of the bat in the background of your call!